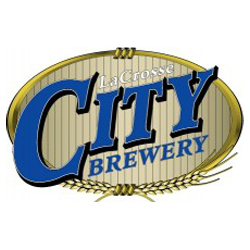 Warehouse Associates
Latrobe, PA
City Brewing is the largest full-service alcoholic beverage contract manufacturer in the United States providing co-packing and supply chain services to blue chip customers across their Hard Seltzer, Traditional FMB, Beer, Spirit-based RTD, and premium non-alcoholic beverage brands. City currently operates out of three facilities located in La Crosse, WI, Memphis, TN and Latrobe, PA with over 1800 employees.
We are looking for individuals who are interested in working for a secure and growing company. We are actively hiring for Warehouse positions in our Latrobe facility. A very cool place to work!
Our valued employees will:
· Learn how to safely monitor the bottling / packing machines during production
· Support the brewing and batching department making beer and other beverages
· Be able to work any and all scheduled hours, any and all shifts, change shifts during the week, and work required weekend overtime.
· Be able to operate forklift – with in-house training and certification.
· Be able to operate handheld scanner and keyboard (with in-house training).
· Be able to read work orders, machinery and equipment controls for operation, and operate computer.
We offer competitive pay, potential for overtime and benefits.
Pay: Up to $15.00/hr
Benefits:
401(k)
Dental insurance
Employee assistance program
Flexible spending account
Health insurance
Paid time off
Vision insurance
Schedule:
8 hour shift
Overtime
Weekends
Experience:
Warehouse Experience: 1 year (Preferred)
This Job Is:
A job for which military experienced candidates are encouraged to apply
A "Fair Chance" job (you or the employer follow Fair Chance hiring practices when performing background checks)
A good job for someone just entering the workforce or returning to the workforce with limited experience and education
A job for which all ages, including older job seekers, are encouraged to apply
Open to applicants who do not have a college diploma
Company's website:
Benefit Conditions:
Waiting period may apply
Only full-time employees eligible
Apply with us today! We look forward to hearing from you!
40083389